Monday, October 24th, 2011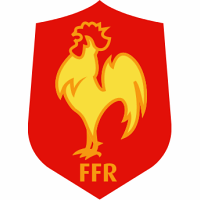 Consider the facts..
Australia : 2x RWC
South Africa: 2x RWC
New Zealand: 2x RWC
England: 1x RWC
France have been to the RWC final 3 times and lost. They have great players and nouse of the game. Yet they fail to win. The only reason they do not win is because they play in a sub standard international competition, and thus lack the consistency to reproduce rugby at the highest level. Yes they can have the best game in the world, but they must do this more than once in a RWC.
NZ, AU and SF play in the TriNations, this keeps the rugby standard very high, more so than the teams in the six nations.
Argentina are joining the TriNations (FourNations) and you can bet they will improve.
France should resign from the Six nations and join the down under tournament and reap future RWC final wins. Hows that for an idea!
The facts are larger than the nose on your face.