Friday, December 31st, 2010...5:05 pm
Slip Slop Slap Nude Rugby Please
Jump to Comments
If you are in the sun these holidays please slip on a shirt, slop on the 30+ and slap on those jandles !
If you are one of these nude rugby blokes, please get further protection with a SOCK ! For gawd sake !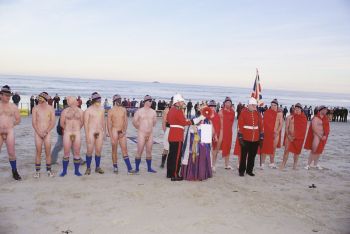 Source  : Nude Rugby !
Have a good new years !