Saturday, April 16th, 2011...7:33 am
Sonny Bill Paid how much !
Jump to Comments
Source: French club offers Sonny Bill $1.8m per season
.."THE battle for Sonny Bill Williams has reached boiling point."…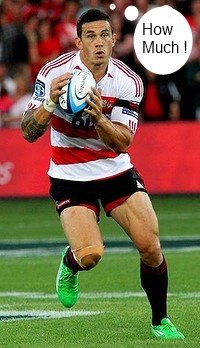 Take the money and thats the end of international rugby for him !
Good luck to him !