Monday, June 9th, 2008...11:28 am
Stand up and listen to Rob Andrew, he's got it right !
Jump to Comments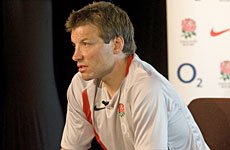 Source: Andrew taunts Kiwis about World Cup 'obsession' – Rob Andrew
"There is an obsession with the World Cup and we are now in the country that has the biggest obsession of all," he said.

"Why haven't they won the title since 1987? Because they're too obsessed.

It takes an unusually bold variety of Englishman to stroll into All Black country, where the red rose army have achieved the grand total of two test victories in the 45 years since they first paid a visit, and tell his hosts where they are going wrong on the World Cup front.