Thursday, October 21st, 2010...5:56 am
ABs and Rugby Brains…
Jump to Comments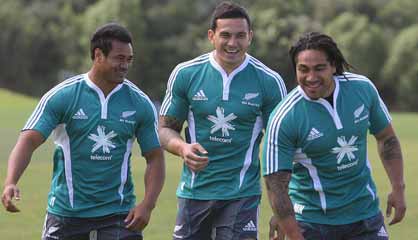 Compared to :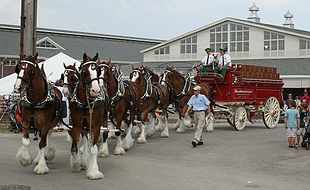 Whats are the match ups between Clydesdale horses and the large ABs centers.
The good:
1) They are both very strong.
2) They both go forward with out dispute.
3) The work load is outstanding.
4) They both eat and pop a lot (I assume).
The NOT so good:
1) Without a directional advice they are lost. Horses need the wagon master, the ABs above need Dan Carter or Conrad Smith to steer the ship.
2) It's cheaper to feed the horses hay, than the steak and eggs for the ABs.
3) These ABs say 'He Bro' and 'Cousy' a lot, which is just ignorant.
Henry's Mob always have a bias to pick very big and strong lads, but some how lack serious rugby brains to handle the intense pressure when the team is down 17-10 with 20 minutes to go. The point is if Dan Carter or Conrad Smith are not on th e field then all we would have in the ABs back line is big dumb animals. BUT if they are on the field WATCH OUT ! But its a dangerous selection game Henry is playing as shit does happen !
Caveat: Sonny Bill Williams is yet to be tested, so I will grant him one more super rugby season to prove himself.