Saturday, October 30th, 2010...8:48 am
ABs(24) vs Aussie(26): ABs subs lose it !
Jump to Comments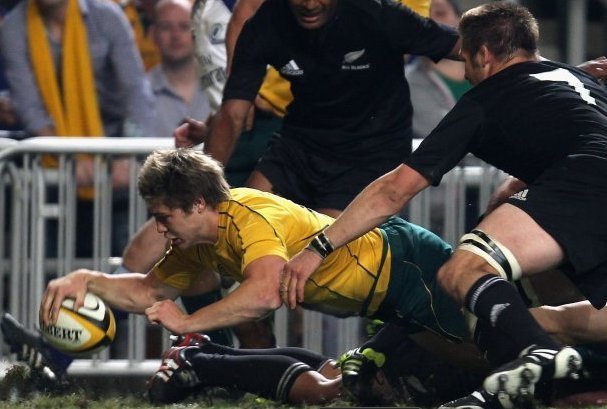 Conner scores the winner!
Just like RWC 2007 quarter final vs France, the ABs A team  is replaced with the B team, and they lose it.
The above reason is why they SACK COACHES after failed RWC campaigns, for the simple reason old dogs dont learn new tricks. Now we are going to see if the old dog Henry will learn his lesson, this time.
I will be fair (after all 15 wins in a row is not all bad) the Coaches must find out how good the B team really is.  This northern tour needs to shake the rotten apples out the tree  or we are doomed at the RWC 2011.
In the end the Aussie subs beat the ABs subs. Changing the kicker to Conner was a good idea, as Matt Guiteu just hasnt been sinking the puts that matter.
The first 30 minutes the Aussies were all over us, this was not helped by Ma Nonu missing tackles and losing possession at critical times, Sonny Bill Williams has just seen his chance to be a starting 2nd five.
 The All Blacks with 15 minutes to go had a major structual change in the back line:
Toeava on for Jane
Donald on for Carter
Mathewson on for Cowan
a) Toeave missed two critical tackles
b) Donald did one head high, and kicked poorly.
c) Mathewson failed to clear the ball quickly enough.
And the game was lost.
ABs special project Toeava has never proven to be a winner at the business end of the test matches, he has never delivered, he has had more chances than a blind man in a brothel. This time their others that are better: Ranger, Guilford, Slade, Fruean, Dagg
Donald was confirmed as failed project last year, but that was not evidence enough for Wayne Smith. Donald is just not a  international rugby player. Why wasnt the classy Canterbury player 1st five Colin Slade selected, he has proven he has the goods, more so  than Donald.
Mathewson gets a pass, we shall wait and see.
Further Joe Rokocoko is just not that great on defence, compare him to Zac Guilford and the argument is over, Zac should be in the team.
So think about..
Slade to replace Donald
Ranger/Fruean/Dagg to replace Toeava
Guilford to replace Rokocoko
The selection flaws are in the back line,  this proves Wayne Smith head is fall of air, time for him to go, or Henry to overrule him, because if he doesn't Henry will be a two time loser at RWC 2011.  The Aussies scored two tries after a set piece,  proving that the ABs back line was completely out classed, twice ! Tries from set piece are very rare between two  teams ranked in the top 5 of the IRB international sides because defense systems are very sound, but in this game the ABs back line defense was soundly spanked. This is all on Wayne Smith and his selections of players, he should be sacked as this he continues to make incorrect selections.
So what about Sonny Bill Williams to replace Nonu, well in this game there was nothing that Nonu didnt do that SBW cant do. Nonu stills gets that first pick, but another game like this and SBW could be first pick.
Also, there is this monster available for ABs duties: Canterbury Robbie Fruean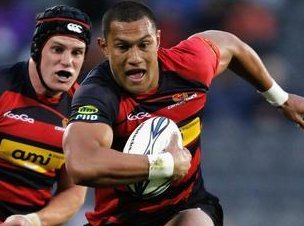 As an ABs fan I am not to unhappy that we lost, as it forces the cream to rise to the top, the coachs must further test the ABs B team on the Northern tour, the Aussie did us a huge favor, thanks Aussie. Lets hope Henry's mob wakes up and clears out those that just cant cut it. ABs first team selection is not an issue, its the subs selection that is killing our chances at he RWC 2011.
The Aussies:  Have been getting better and better, Robbie Deans is building his team just like he did at Canterbury. A good wine takes time. This time the Aussie subs beat the ABs subs.