Sunday, July 6th, 2008...3:23 pm
Sabbatical Rule Warning: Dan returning under cooked!
Jump to Comments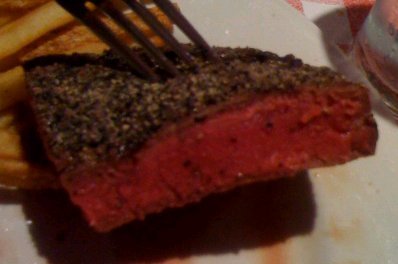 Medium Rare Steak
We all know that Dan is off to play rugby in France and returning for All Black duties in the Tri Nations 2010. It has been said that he is not an automatic selection for the All Blacks on returning, yeah right !
 Consider this statement from Richard Loe A test to warm an old prop's heart after the AB win over the Boks (on 5-7-2008).
 .."However, you could say with justification: Victor who? Matfield is acknowledged as pretty much the best lock in world rugby – although Ali Williams blew him away last night – but he looked out of it to me.

That's what happens when you play club rugby in France and then come into a white-hot test like that"..
Isn't that exactly what Dan Carter will be doing, wont he be under cooked for critical tests the year of his return. The cost of the sabbatical may be too high !
 Hmmm???