Thursday, May 29th, 2008...3:00 pm
ELVs – All shapes and sizes, only if your very mobile!
Jump to Comments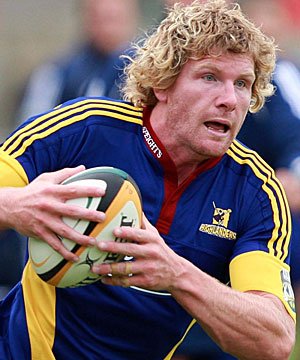 Adam Thomson
Source: Henry sends rejection message – Steve Deane
Masoe seemed to be the unluckiest discard, with Hansen saying the versatile flanker had been a casualty of the new experimental laws, which required a different type of player.

That could see a high value being placed on mobile loose forwards with lineout ability, which might explain the recent interest in the athletic, 1.98m Thomson, whom Henry said "wouldn't have even been mentioned" if the squad had been picked before the Super 14.
MY COMMENTS: Doesn't Adam Thomson look very much like an AFL player, fast, good balls skills, excellent in broken play, maybe not so great in the mud and tight forward play, but who cares, when is that ever going to happen in ELV rugby!  If the All Black selectors have already recognised that 'all shapes and sizes' has been redefined as the game is for 'fast mobile tall' players, I can see props getting thinner and taller. Maybe one day they wont need to push (ha) ! More evidence that traditional rugby union structure has been reduced within the game. (see Foundation posts for more).