Saturday, October 17th, 2009...9:44 am
ABs: Go 'Zig Zag' (Zac Guildford)!
Jump to Comments
Source: Four new caps in All Blacks squad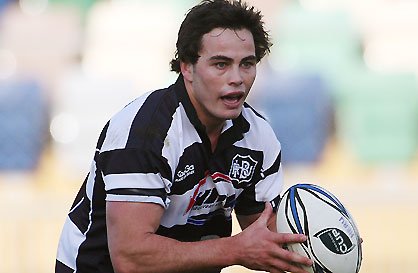 Zac Guildford – Leading try scorer in NPC and new AB …
In tough company Hawkes Bay vs Canterbury Zac stood out !  This kid can score tries !  Along with Cory Jane,  Zac is a try scoring machine.
Cory and Zac oustide 'postman' Conrad Smith will be a delight to watch !
The selectors made this mistake during the Tri Nations. Slow learners I guess !
Sitiveni Sivivatu better take note otherwise he may well follow his cousin Joe Rokocoko out of the ABs squad !
Roll on summer tour ! Who cares about the baseball, smashem game they used to call Cricket !