Thursday, July 17th, 2008...7:09 am
ELVs – They are liked, but in what form!
Jump to Comments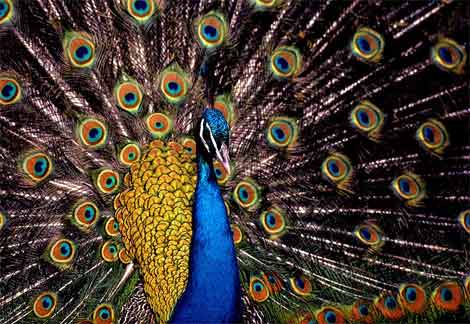 Peacock Persona: ARU CEO John O'Neill, look at me, look at me, I am important ! 
Source: Players survey shows ELVs are the future– Duncan Johnstone
A survey conducted by the Australian, New Zealand and South African Rugby Union Players' Associations has emphasised that players see real benefits from the ELVs that were played during this year's Super 14.

The comprehensive survey involved 264 Super 14 players – 98 New Zealanders, 93 Australians, and 73 South African players.

The ELVs got a ringing endorsement with 90% of players saying they ere either very or relatively easy to interpret or understand.
My Comments: The Super 14 2008 ELVs have won approval by the southern players. That is the ELV package without pulling down the maul and lineout numbers (not the full 23 ELV changes proposed by IRB) . The northern clubs will find their 10 to 13 ELVs that they like, and then there will be some sort of horse trading between the two. I believe we (the world wide fan) will get a result, it just that CEO egos and bluffs are center stage at the moment.
That peacock ARU CEO John O'Neill should take a chill pill !
Then again some one has take the negative and the affirmative in any debate, let the ELV show roll on.