Saturday, September 19th, 2009...8:24 am
ABs(33) vs Australia(6):Aussies were duds!
Jump to Comments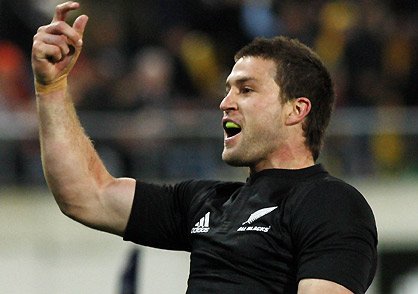 First a win is a win, so history will say. We  done ABs !
But more was said about this AB team last week when they lost to the Boks.
The Aussies were duds, they were already on the beach, speedos and suntan lotion at the ready !
So the media will mostly post positive print on the ABs and coaches, and wrongly so, the true status of the ABs was determined in Hamilton last week.
So what was learnt in this game.
1) Jane is the best winger in a AB jersey this season, yet he warmed the bench most of the time. ERROR by Wayne Smith.
2) One AB maul in the game, not enough. ERROR by 'ELV lover' Hanson.
3) Joe Rokocoko has done little to change his status of 'lucky to be in black'. ERROR Wayne Smith.
4) Tactical reading of the game by Dan Carter was awesome, no Carter, no brains in ABs. Donald was a dud!
5) Ma'a Nonu is still a 'Ken Worth Truck' and 5 miles an hour. Conrad Smith we need you.
6) After a 3 year wait, Toeava finally didnt screw up a game. This guy has had more chances in the ABs than Bill Clinton with White House interns. Still a very high risk selection. But at 23, I think he will eventually give the ABs some good years as he gets much older and more confident.
The game was won by the ABs getting more players to the breakdown, Aussie were just plain lazy in getting around the paddock. Deans has expressed this fact to be so in today's papers.
This game was a cheap reward for the desparate AB coaching team who can now say 'all is back on track' but it's all smoke and mirrors until we face the Boks again next year to reverse the 3-0 white wash !
Roll on Summer tour !