Monday, August 11th, 2008...3:04 pm
All Blacks should not be marsh mellows!
Jump to Comments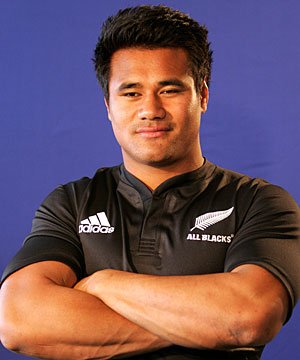 Source:  Ice battles back from confidence crisis – Toby Robson
.."Isaia Toeava has revealed his confidence dipped so low during this year's Super 14 that he "slacked off" in training and lost his fitness before being left out of the All Blacks squad at the start of the season."…

"They told me to put my head down and go back and work hard with the Auckland NPC team and get my fitness back up there."

Toeava said the message from the All Blacks coaches after he was dropped had been simple, to get fit again and regain his confidence.
My Comments: If players have a soft inside like Isaia, then they should never wear the black jersey. There are players through out NZ rugby history that have trained endlessly for years for the dream of being an All Black, and  never get selected, unlike today were some players egos are massaged along to keep up the good work, improve this, work on that, carrots along the way to help a player get to his All Black dream.  That's being so soft, players with marsh mellow interiors should take up backgammon or checkers! Also, using the modern excuse that rugby is their income and communication is required to manage the employer and employee relationship is just soft centre hogwash! You want it, you take it, through performance!
Wayne Smith said in public that Isaia was special, and selected him for All Black duties in 2007. What Wayne failed to judge while making this selection was Isaia lacked of maturity and leadership for the role he was selected (that of All Black Centre). We all saw this on the field as Isaia stumbled in the hard games. To be fair to Isaia he needs more grazing on the NZ rugby farm, he needs 2 or 3 years before he becomes an All Black, if at all. The real failing was Wayne Smith selection abilities. We saw this again in the ABs vs Aussie Tri Nation game at Sydney where Wayne selected the wrong back four combination for an ELV game. (See here : All Blacks(19) vs Australia(34) – Spanked.).
I think Wayne Smith has spent all his lives as a ABs backs coach and should be replaced. After all, he is proving to be a mental flake: conceding recently he was 'out coached' by Deans, resigned from the All Black coaching job as the profile was too exhausting, failing to master ELVs back play after watching zillions of hours of 2008 Super 14 video tape, selecting an injured Sivivatu over an in form Howlett for the RWC 2007 quarter final versus France.
Seriously, are you telling me that we dont have a better back coach in NZ ?